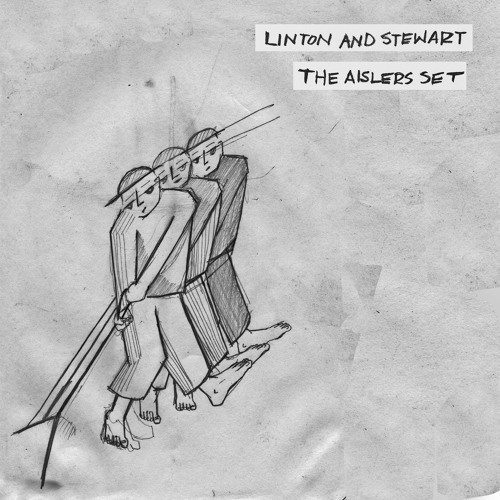 If you only listen to one song today, make it "Looking For a Stranger On The Shore" by Linton and Stewart (2015, from a new single).
Linton and Stewart is a lo-fi shoegaze/indie rock duo.
Amy Linton is best known from her days as the front of The Aislers Set, and also as the co-front of the criminally underrated Henry's Dress. Henry's Dress was a gloriously noisy shoegaze/noise pop band from Albuquerque, New Mexico. They were only active between 1993-1996, and were signed to Slumberland Records. Their 1996 album Bust Em Green (which was their only proper album) was and still is one of my favorite records of that decade. Linton went on to front the San Francisco-based Aislers Set. That band was more straight-up indie pop and less noise. I never really got into The Aislers Set. As far as I know, Linton is currently living in Brooklyn.
Stewart Anderson was the front of the low-fi punk outfit Boyracer. They formed in Leeds, England before moving to the United States. That band had a constantly changing lineup, with Anderson as the only constant member. They started in 1993 and went until 1997. They reformed in 2000 and kept it going until 2007. They were also members of the Slumberland family, and they put out a ton of releases. While I like most of their stuff, it was always really obvious that their releases were thrown together with great haste. As far as I know, Anderson is currently living in Flagstaff, Arizona.
In the year 2000, Linton and Anderson got together to make a record under the moniker "Linton and Stewart". They made a 7″ single called "The Lights are Out", which was co-released by Slumberland and 555 Records. They've just gotten together and recorded a new single for Emotional Response Records, which is a tiny label founded by Anderson and Jen Turrell, who played bass in Boyracer for a long time. The new single is backed with a previously unreleased Aislers Set song.
Anyway, this is the new Linton and Stewart song:
"Looking For a Stranger On The Shore" by Linton and Stewart

It sounds like what it should sound like. A toned down mashup of Henry's Dress and Boyracer. I love it. I wish there was much, much more of this.